The Ultimate Guide to Scales mastery
Designed for absolute beginners, these books show lessons ranging from how to learn your first scale to how to improvise and everything in between.
Book #1 – Guitar Scales for Beginners: We understand how guitars scales work using "note patterns". Using the example of the A minor pentatonic scale, we show you the inner mechanics of a scale, give you practice licks to start soloing, and exercises to create your own music. We also discuss scale formulas – an easy way to get all future scales under your belt.
Book #2 – Guitar Scales Bible: We discuss 30+ scales. Which you'll not need to memorize with everything we covered till now. You can simply pick a scale you wish and explore away!
So, if you're a passionate guitarist with no prior music experience, looking to transform your guitar journey – these books are for you!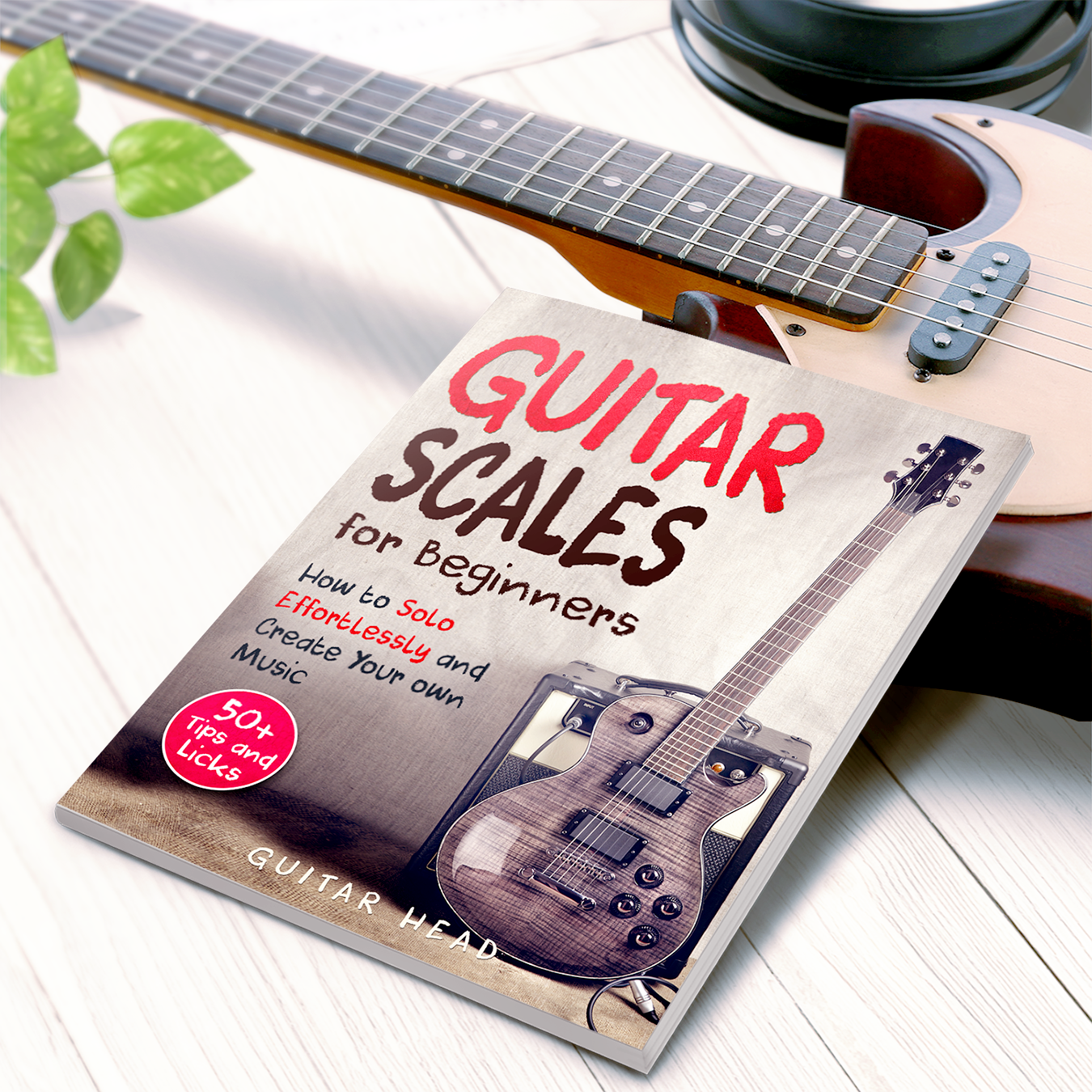 Learn your First Scale and
it's Positions
The

secret method

to mastering your very first scale and every other scale thereafter.

Tips to help you create

your very own

fretboard map.




Simplified theory

on how scales are formed and how they work.




Exercises

to get you playing immediately.



Tons of lick

ideas

to put the theory to practice.




Audio tracks for the licks and

backing tracks

for you to jam along.




And a lot more….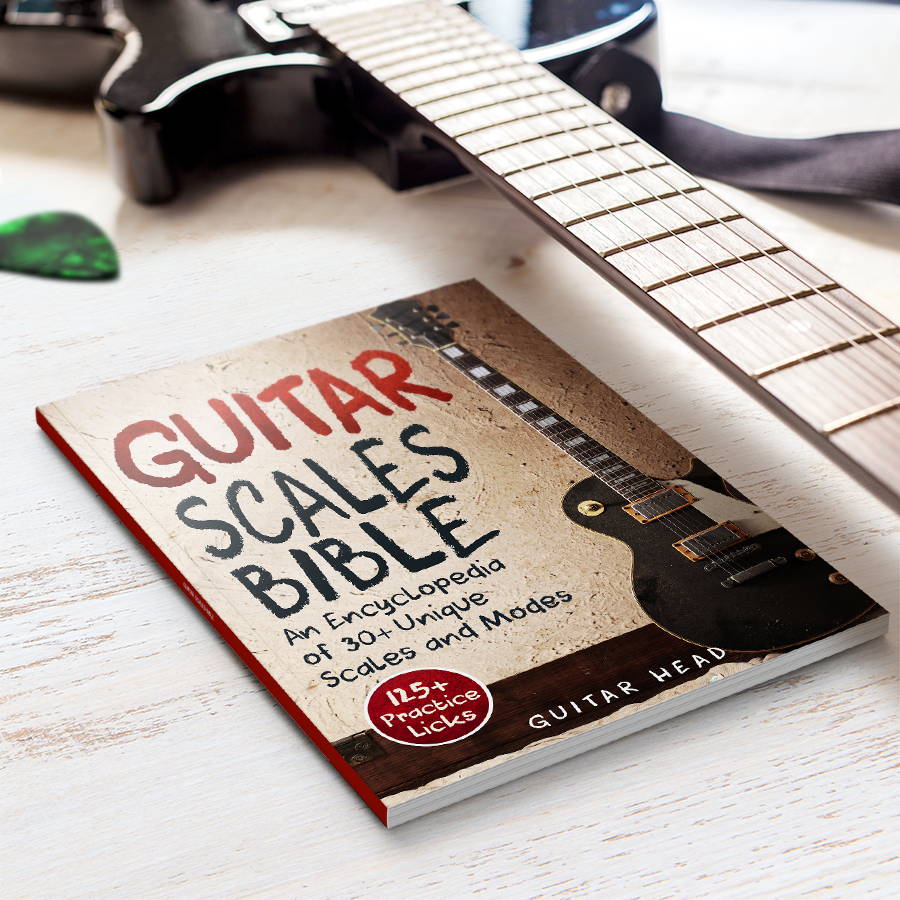 Change the Course of Your Guitar Journey - With Over 30 Scales And 125 Lick Ideas
Explanations for each of the 30+ scales and modes.
Whole neck and pattern diagrams for each scale.
A "Take Action" section with lick ideas to make sure the theory hits practical playing skills!
Free audio tracks for every lick in the book.
All the theory you need - construction formulas

,

notes and sprinkled secrets to get the best out of the scales.

And a lot more.....
HAVE A FLIP THROUGH
THE PAGES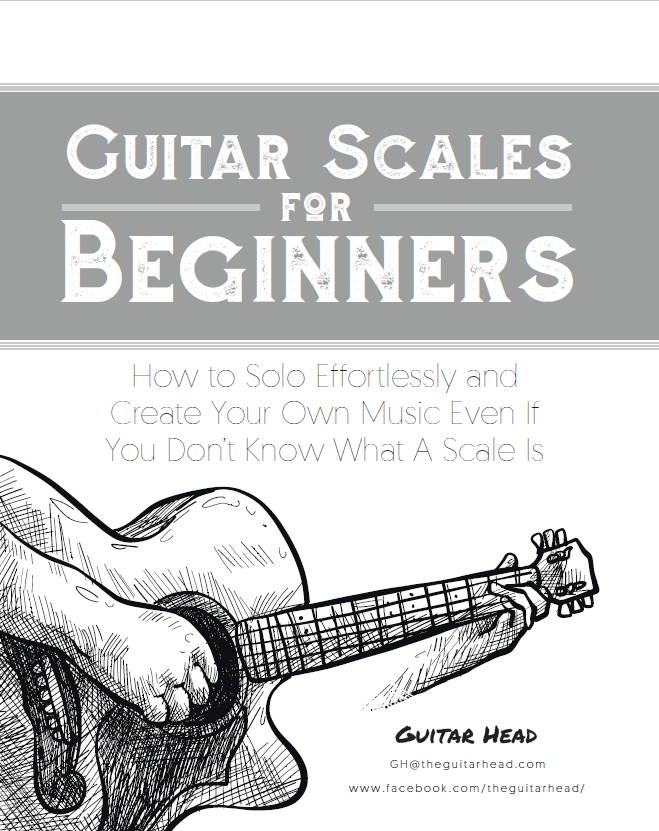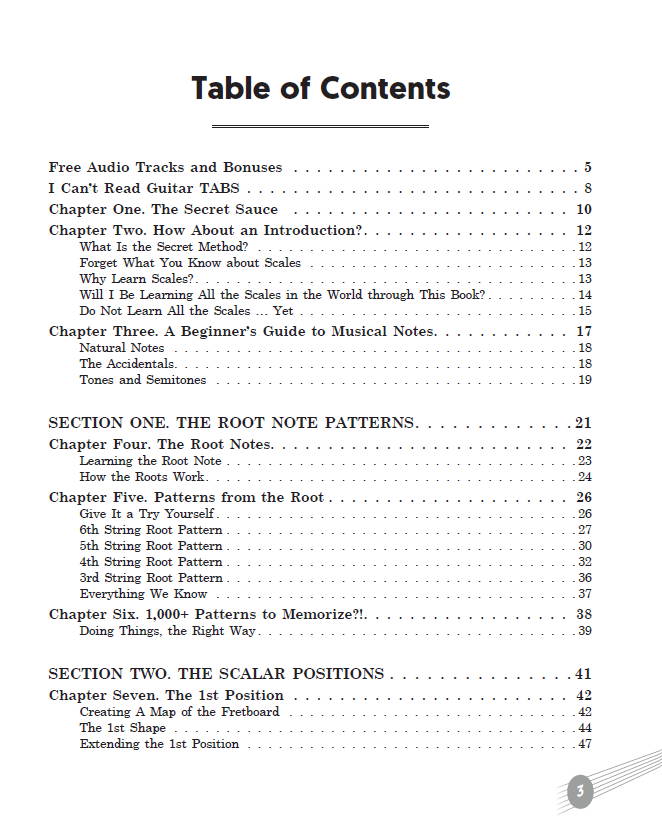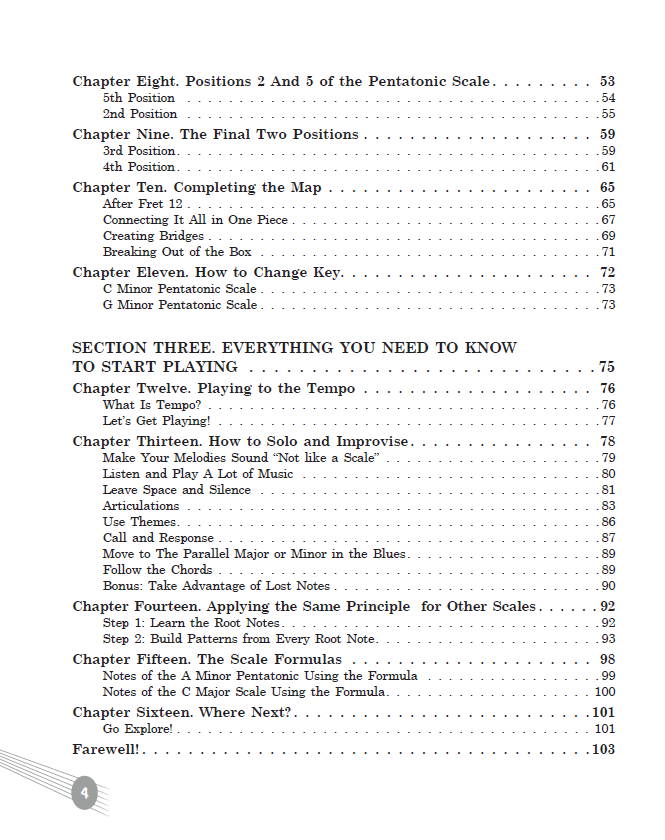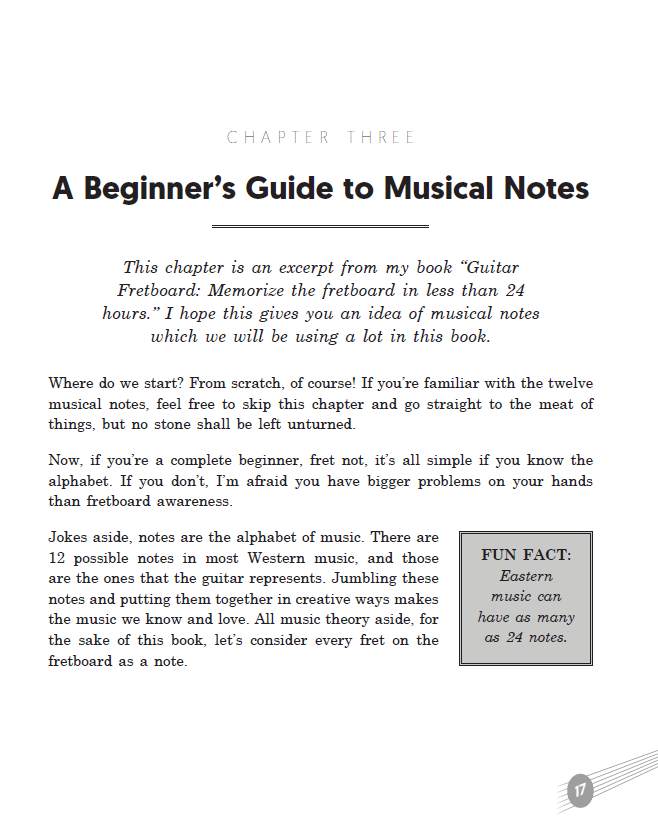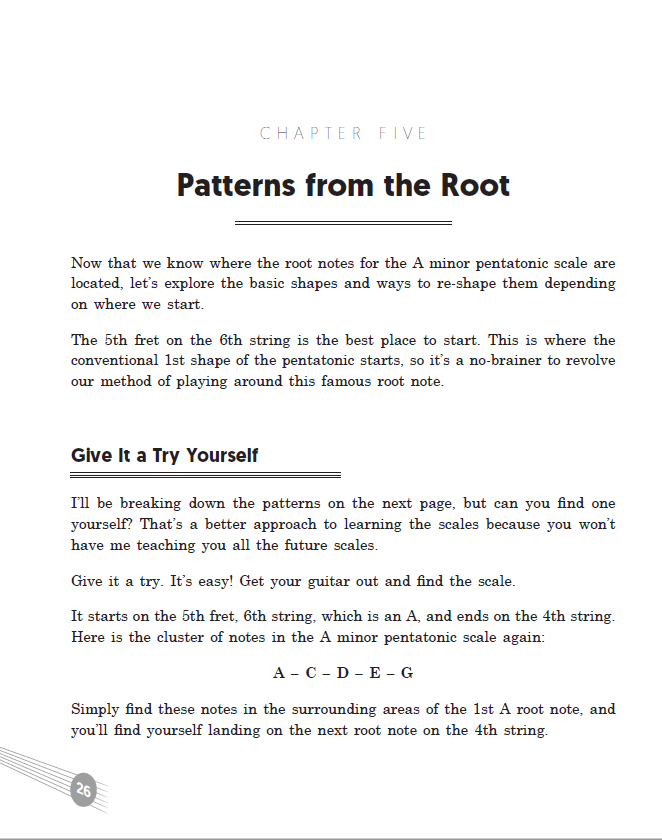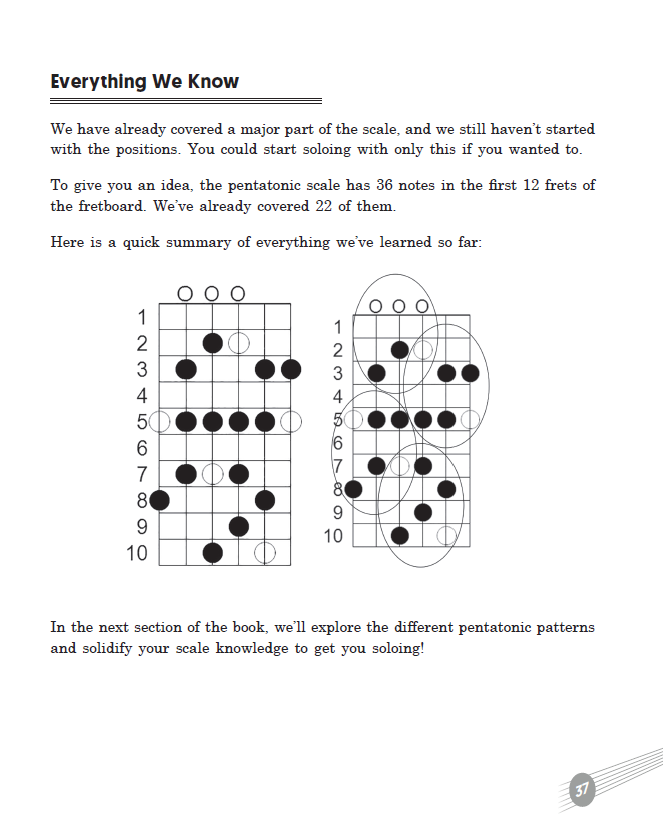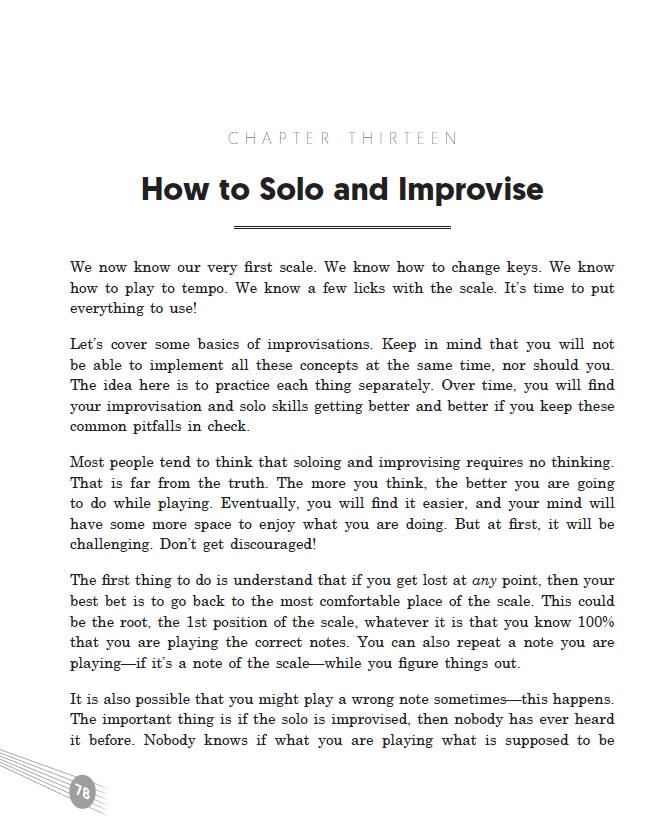 Guitar scales for beginners