SUPER CHARGE YOUR GUITAR PROGRESS IN 24 HOURS
- Beginner friendly - no prior music experience required!

- Memory techniques and games to make the process as simple as possible.
- A free book, flash cards and printable sheets included as bonus.
We've done the impossible!
- The whole fretboard decoded in just 5 simple steps.
- 35+ exercises and tips to make sure you get results as fast as humanly possible.

- Access to a private community of guitarists to help you with any questions.
Pattern recognition combined with memory techniques – that's how!
This book takes advantage of the natural patterns on the fretboard and combines it with memory techniques – helping you unlock the fretboard faster than any method known to guitarists!
"Eddie Ate Dynamite. Good Bye Eddie" is one of our favorites.
The first letter of each word will give you the name of the strings top to bottom.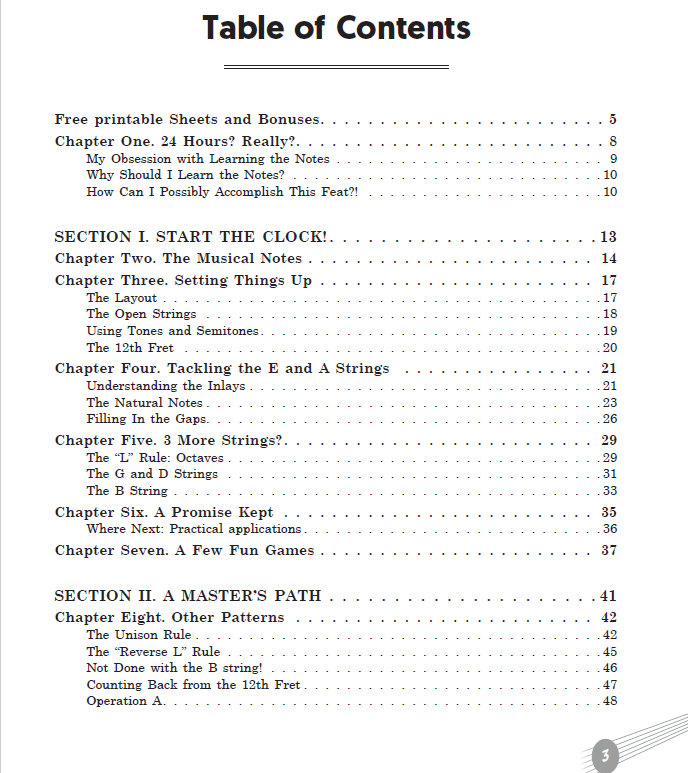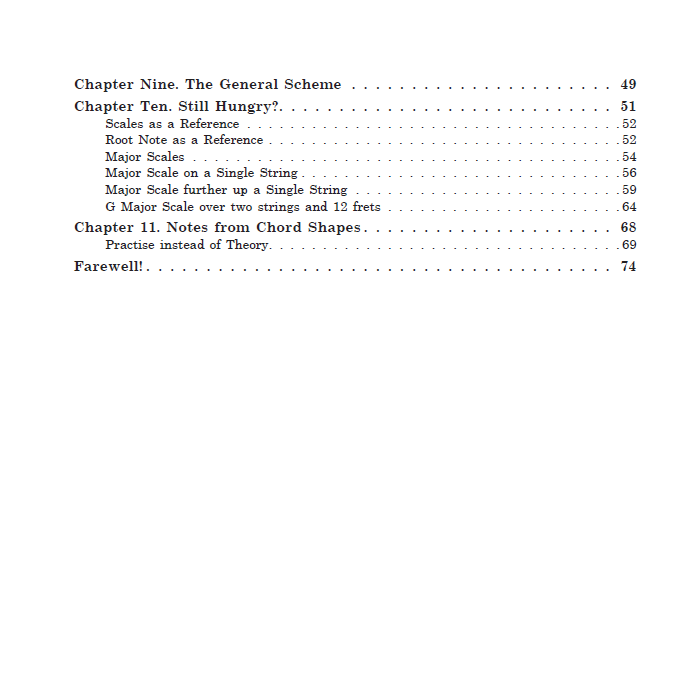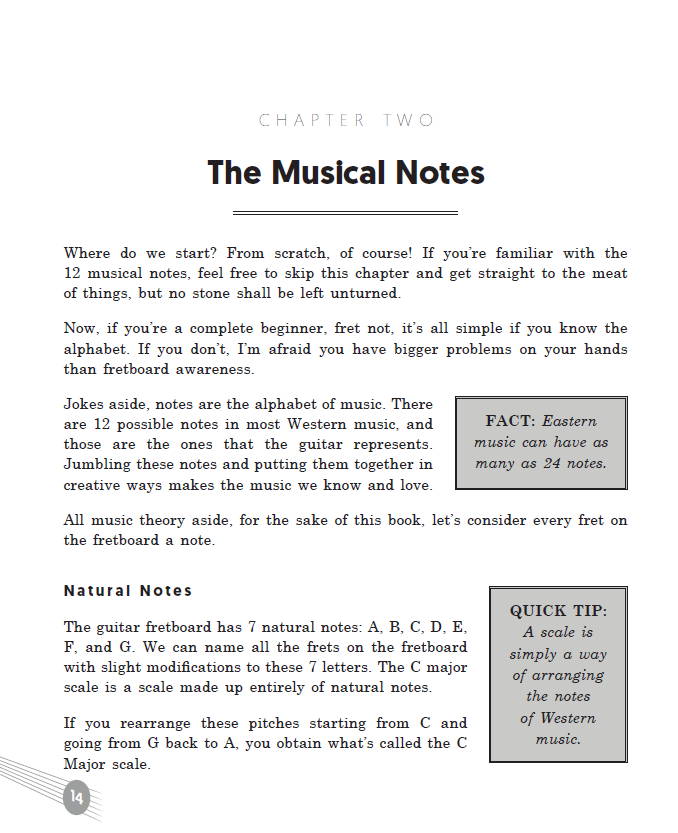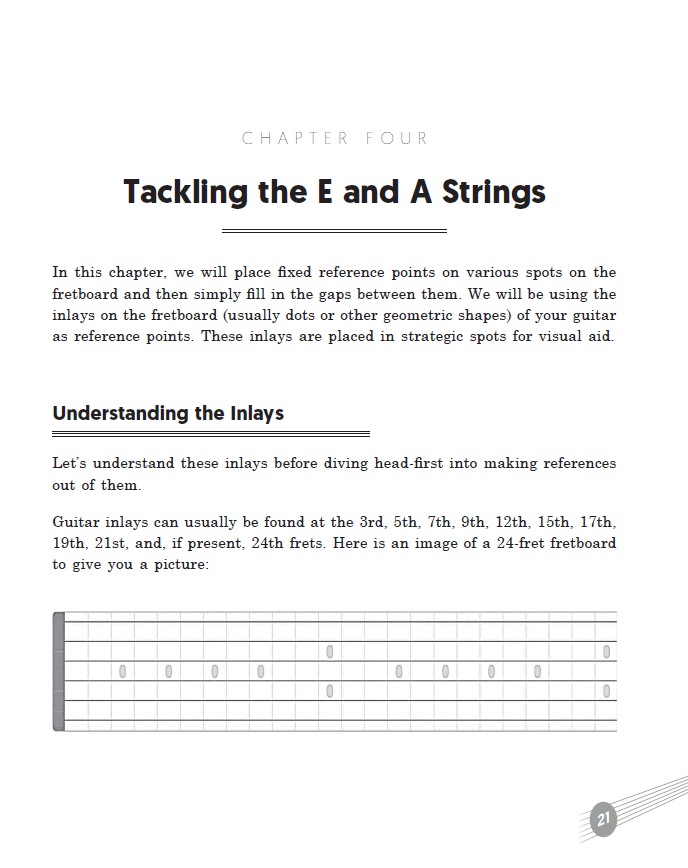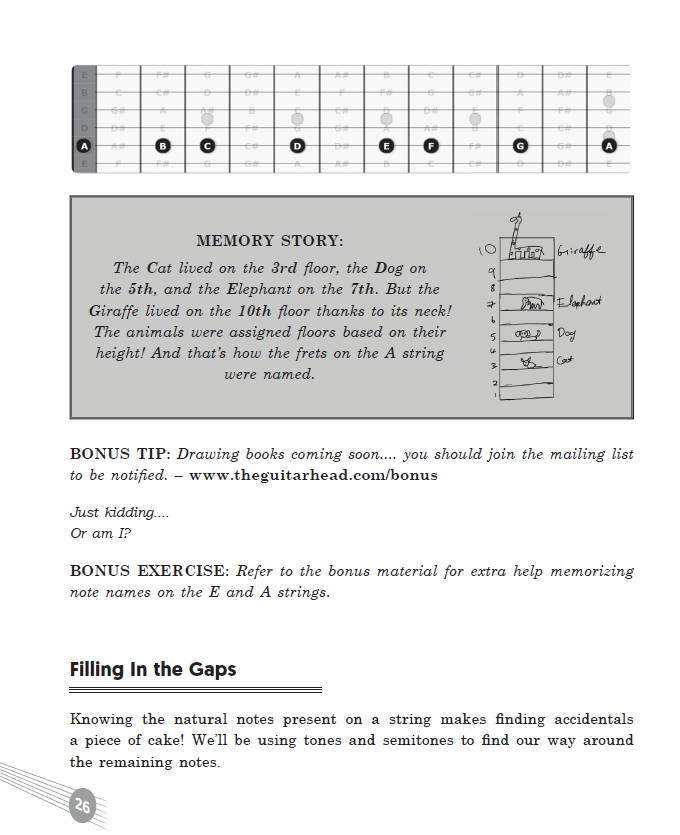 Have a flip through the pages