Specially crafted
for
beginner guitarists
Do this for 10 minutes a day to 10x your guitar skills.
With over 100 well-crafted exercises, Guitar Exercises for Beginners will ensure a balanced mix of melody, harmony and rhythm. It starts with simple guitar tablature and finger independence exercises.
Then we move up a level to things like - how to hold a pick, picking methods, and strumming patterns. Followed by exercises for techniques like hammer-ons and pull-offs.
With exercises dedicated to chords and scales – the book will make sure the concepts stick! After having mastered the basics – we move onto playing melodies and chords.
Where we then end in style! With 10 popular chord progressions used by guitar gods such as - Jimi Hendrix, The Beatles, Green Day, Aerosmith we'll get you ready for your journey with popular songs.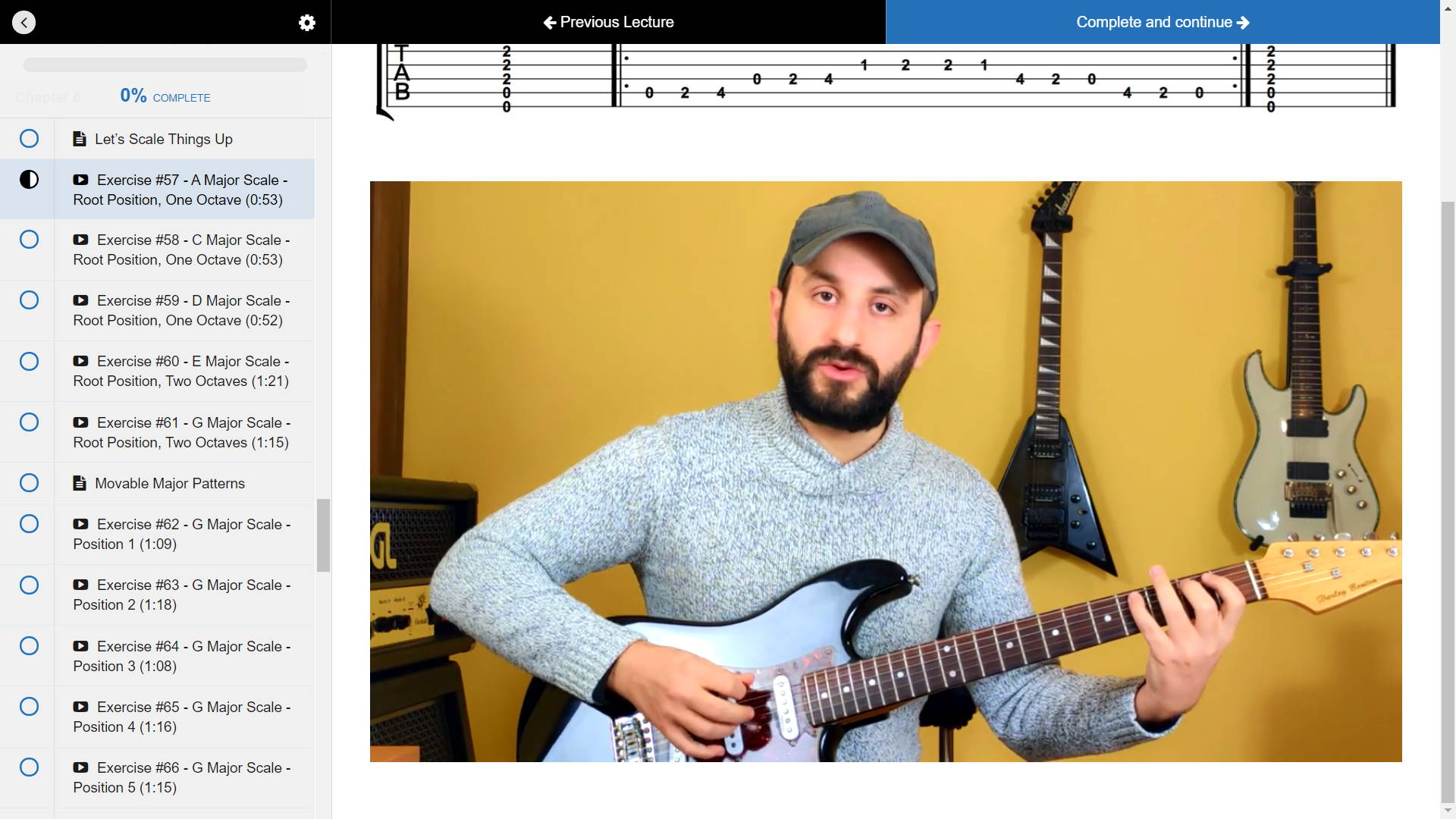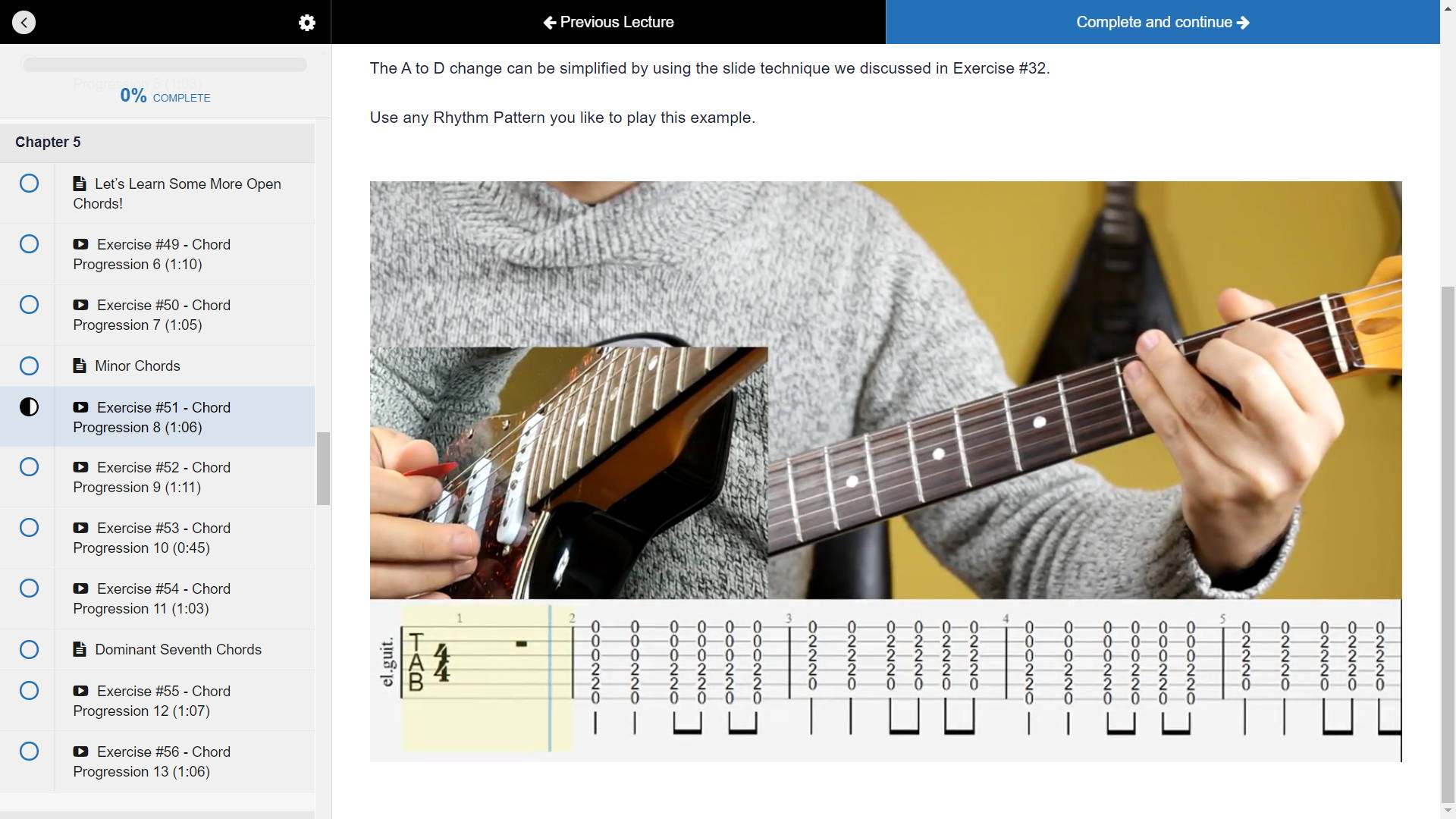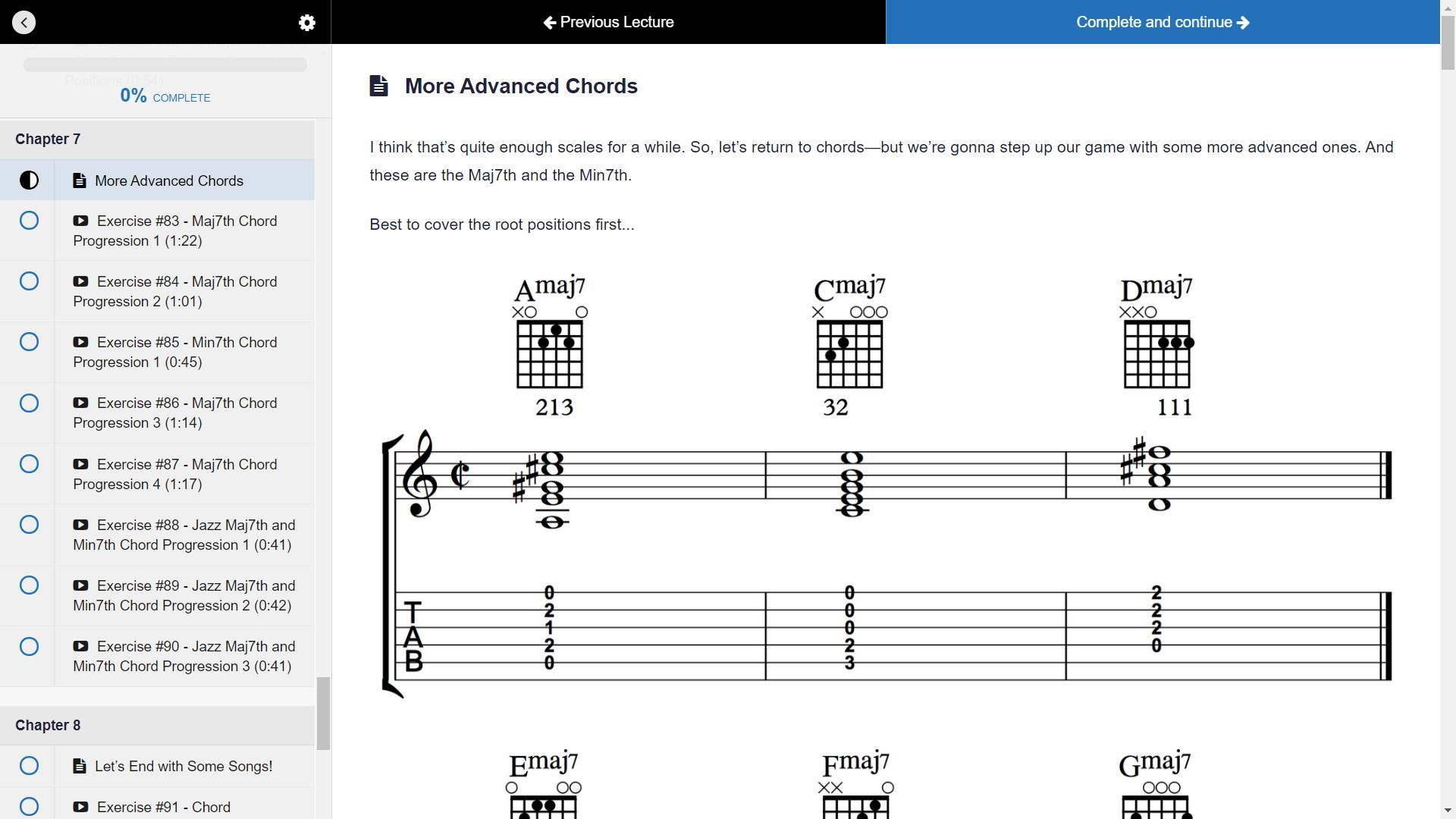 Flip to Checkout the
course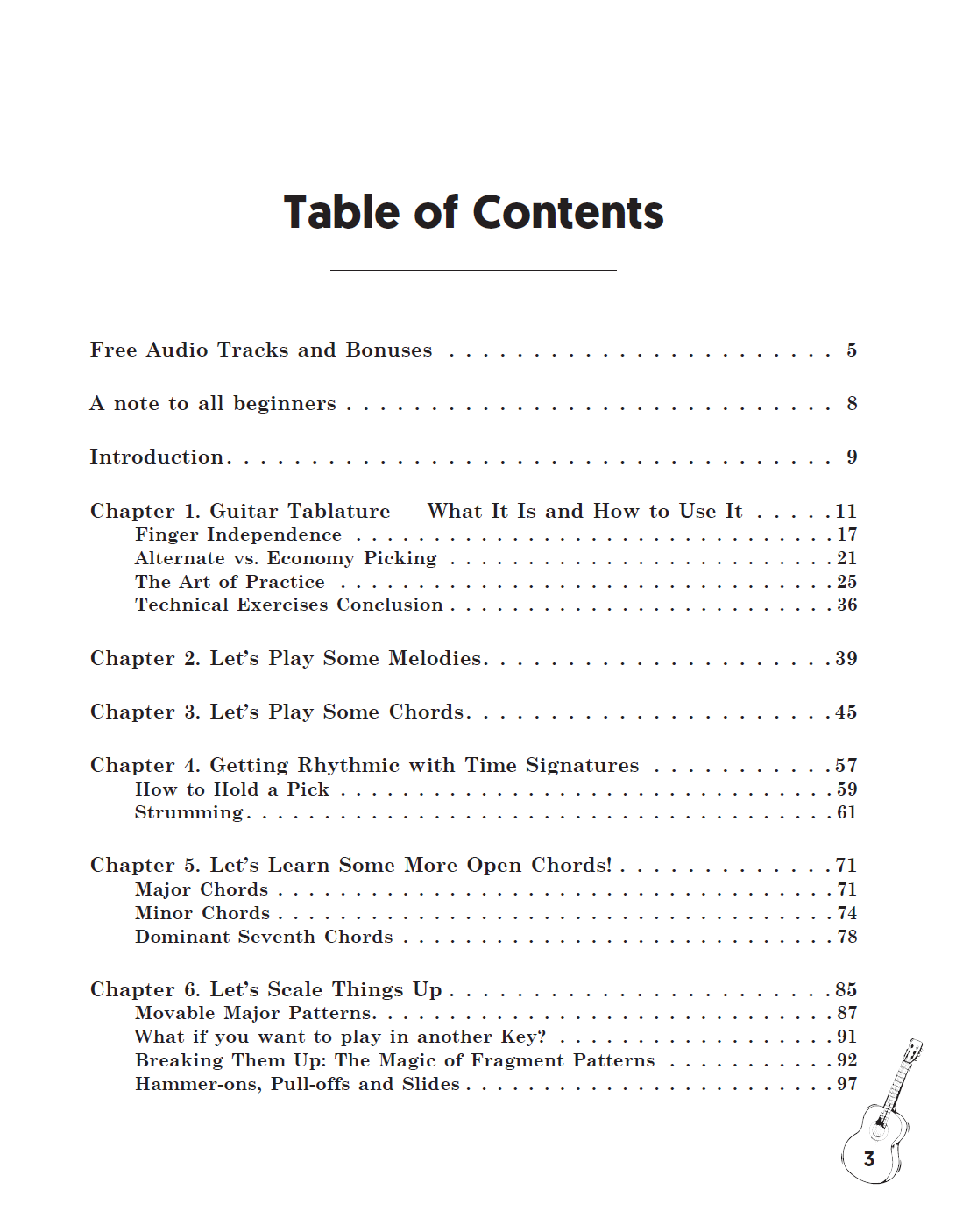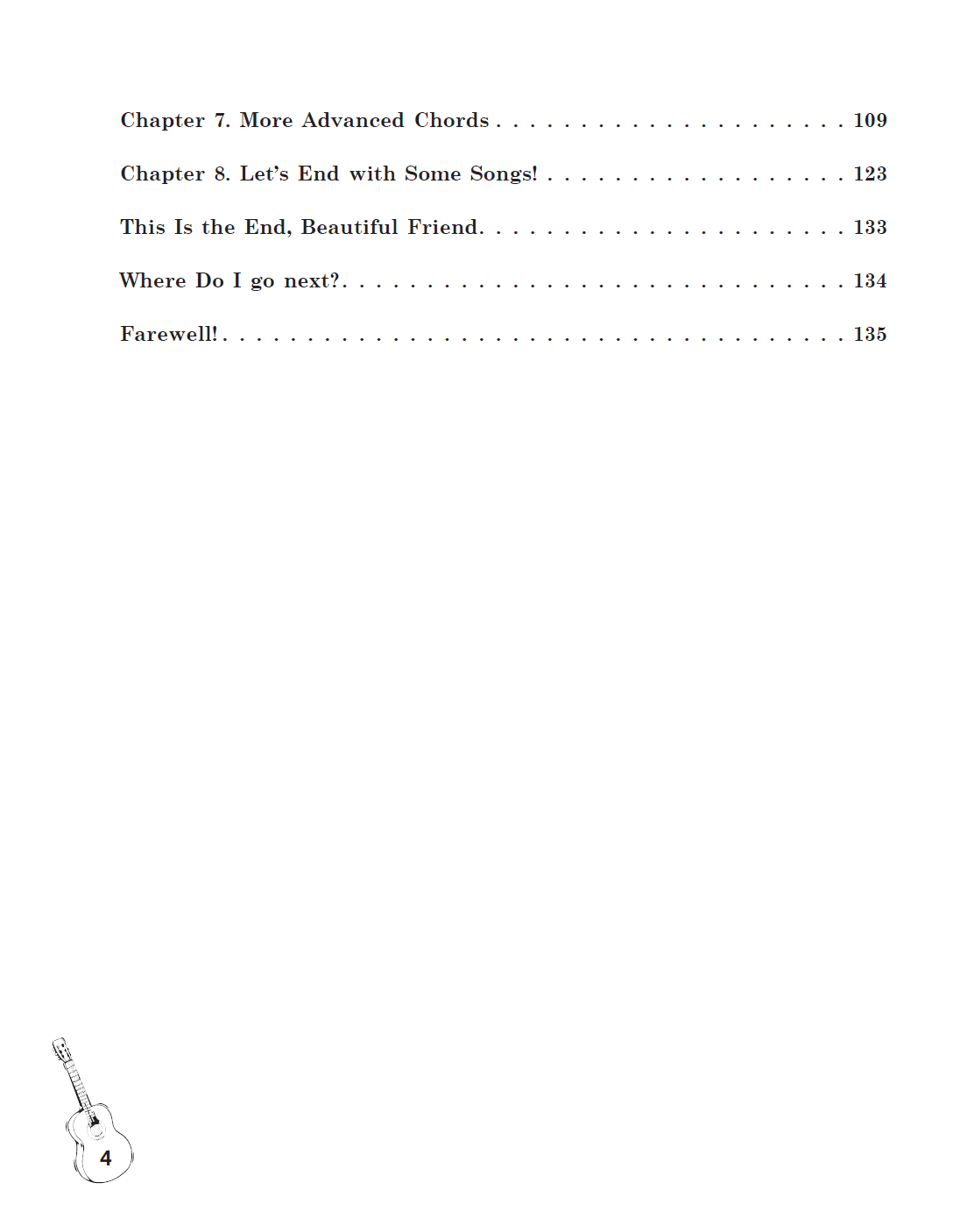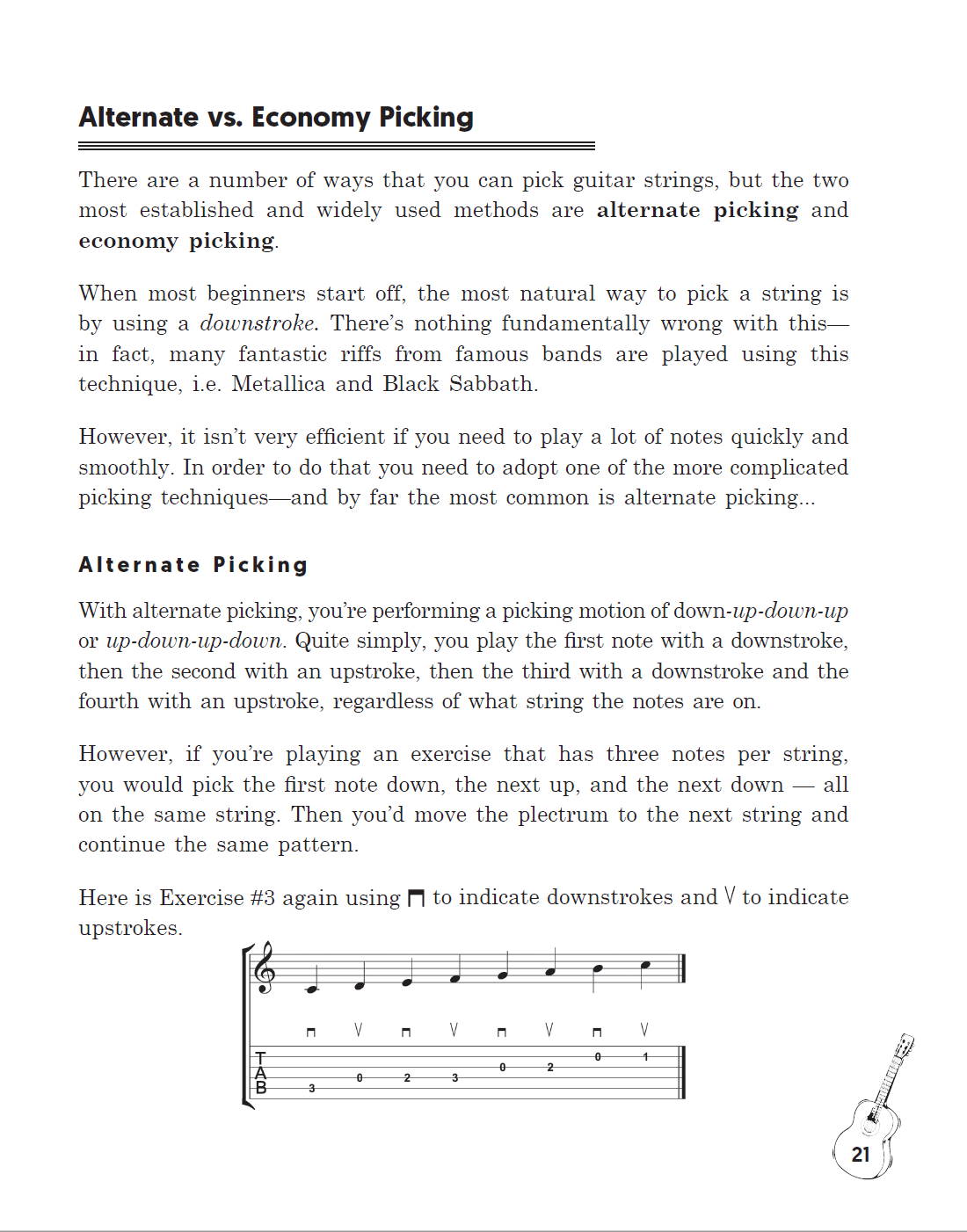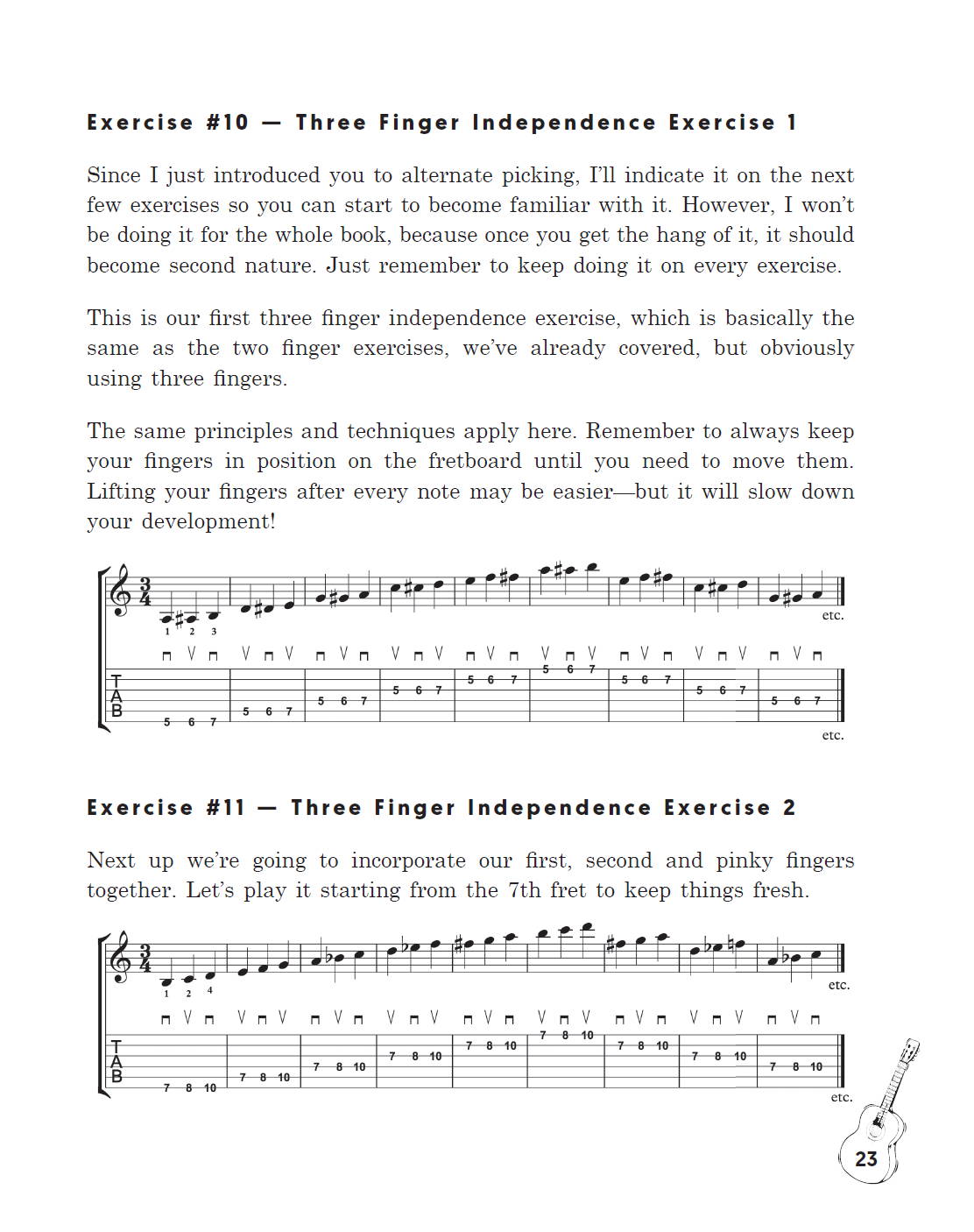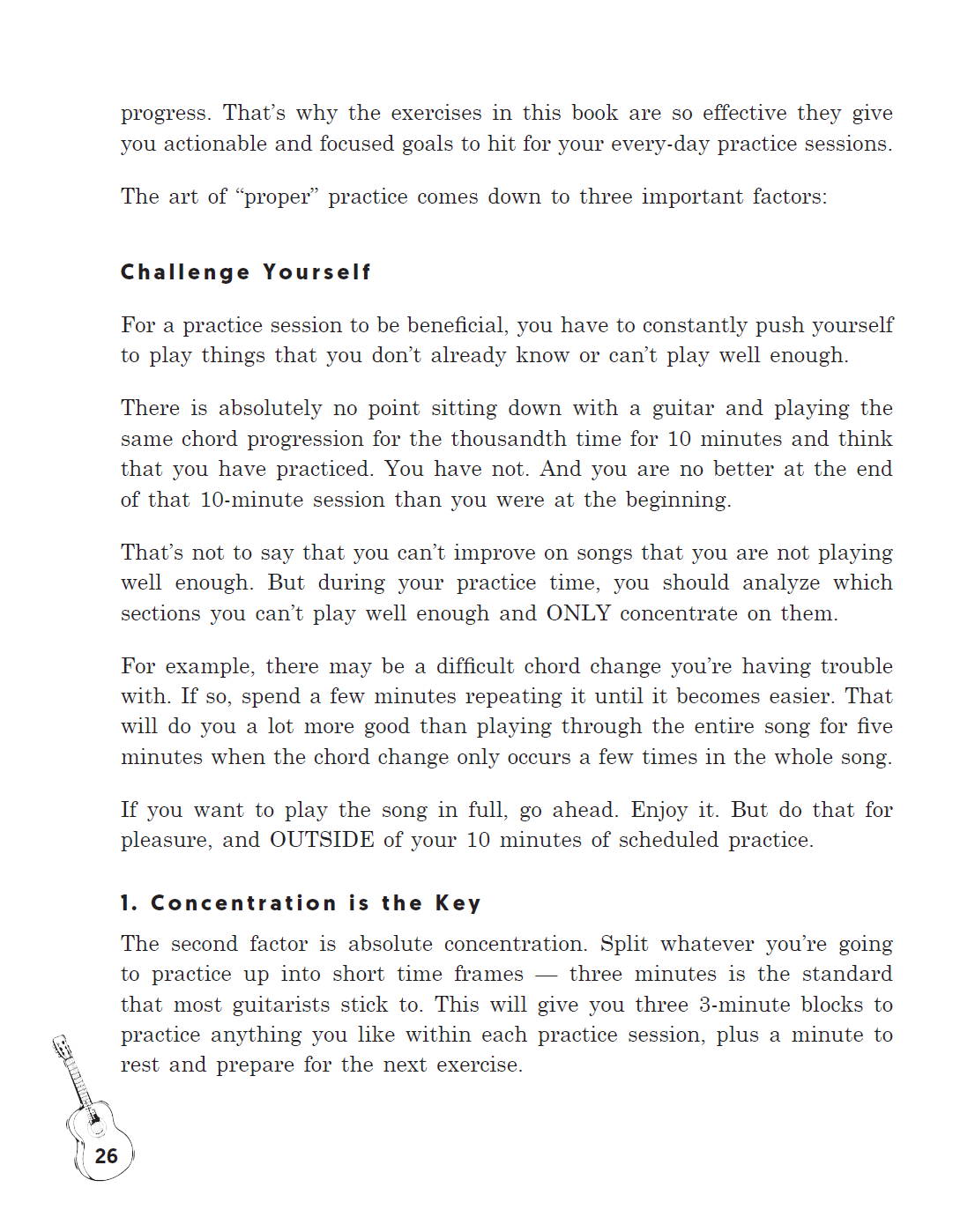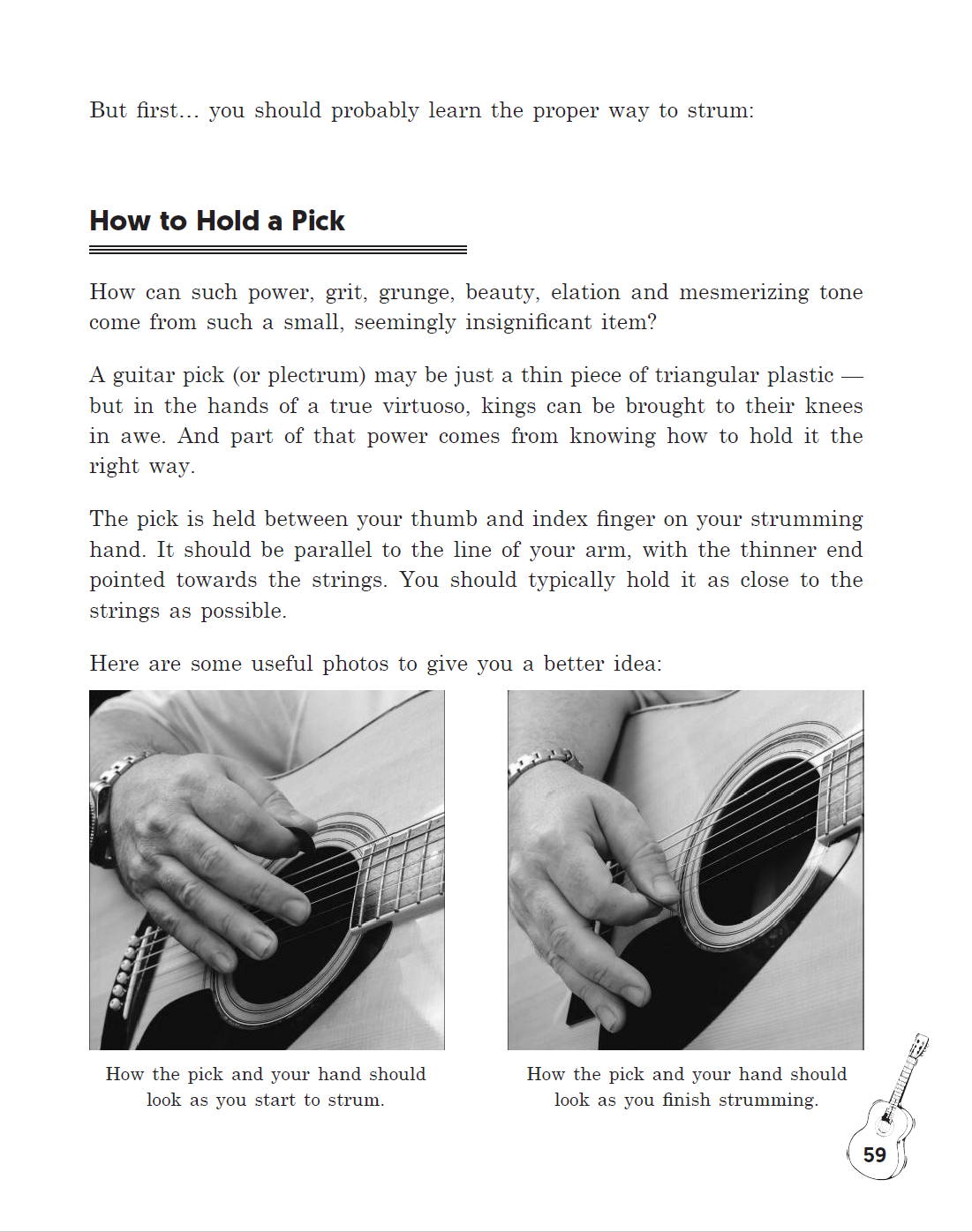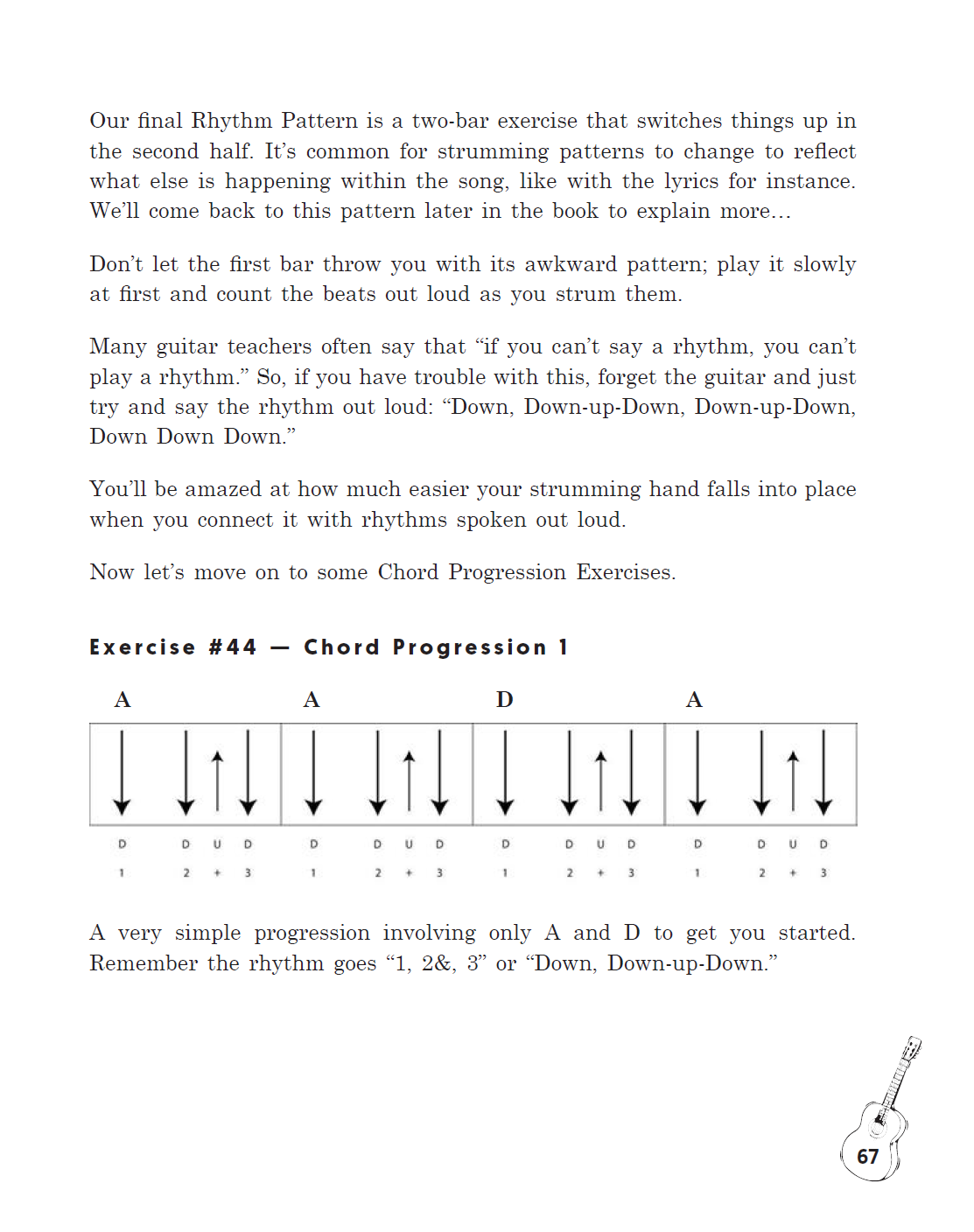 Have a flip through the pages