STREAMLINED PROCESS OF MASTERING the bass
Ultimate beginner's guide!
-A step by step approach guaranteed to give you results even if you've never held a bass guitar before!

-The absolute basics - understanding tabs, rhythm and tuning of your bass.

- How to play on thick metal strings - fingerstyle vs plectrums.
- Diagnose and fix muffled notes – one of the biggest problems faced by bass players.

-Decode the neck of the bass guitar – 2 simple ways to figure out the position of every single note on the bass fretboard.

- 65+ exercises and tips to make sure you can play what you're learning.
7-step master plan to
bass mastery!
Are you a bass enthusiast with no prior music experience looking for the simplest way to learn the Bass?
The bass guitar is the most underrated and underappreciated instrument, and nobody knows it better than us!
A true bass aficionado knows that it's the heart of any musical piece. It ties everything together and gives music its depth. It forms the rhythmic and harmonic foundation of every band.
With answers to basic questions like how to hold a bass guitar and what to do with your hands to more advanced questions like how to play a walking bassline – this book is the ultimate beginners' guide.
You don't have to spend hundreds of dollars on new classes and theory books. We've got it all in one place!
All it takes is 7 easy steps – and you'll be jamming on the bass like you've known it your whole life.
So, where do you want to be a few weeks from now? Still fantasising about playing the bass or confidently jamming on your 4-stringed beast?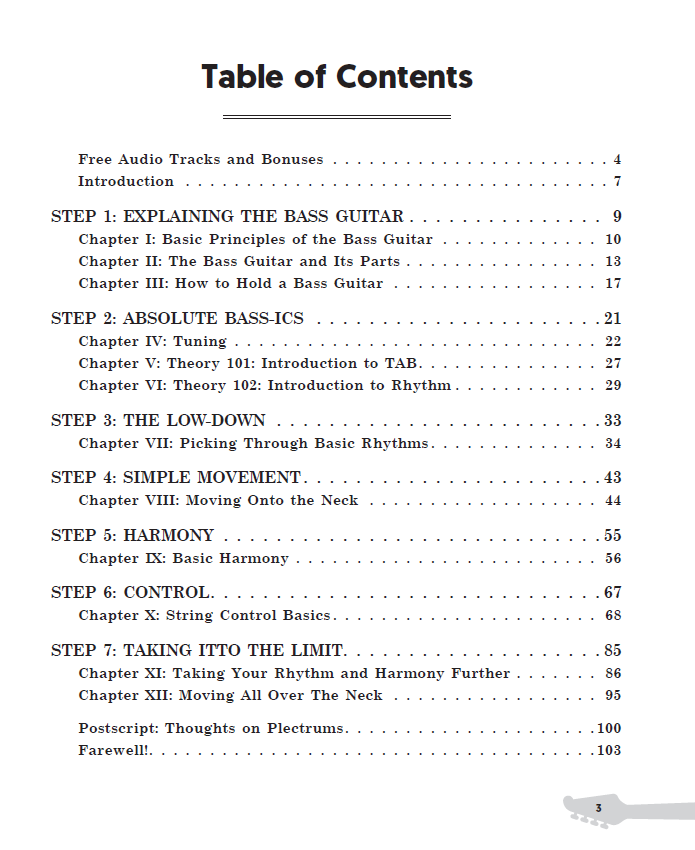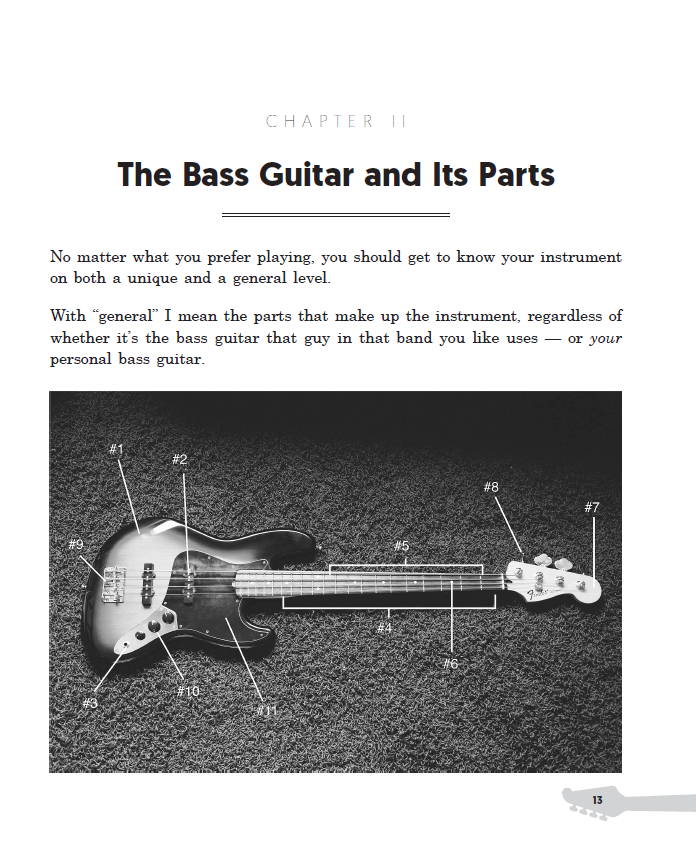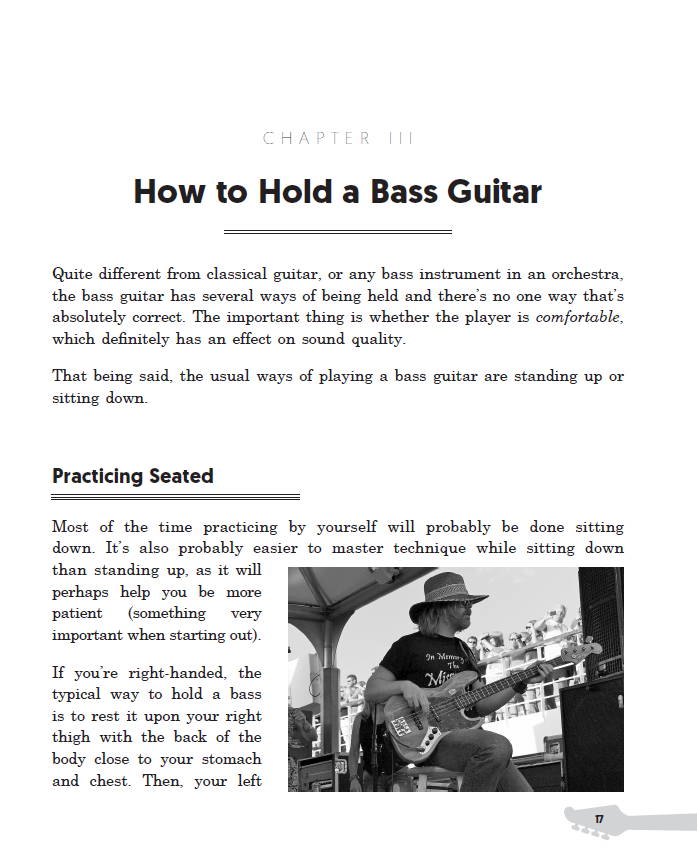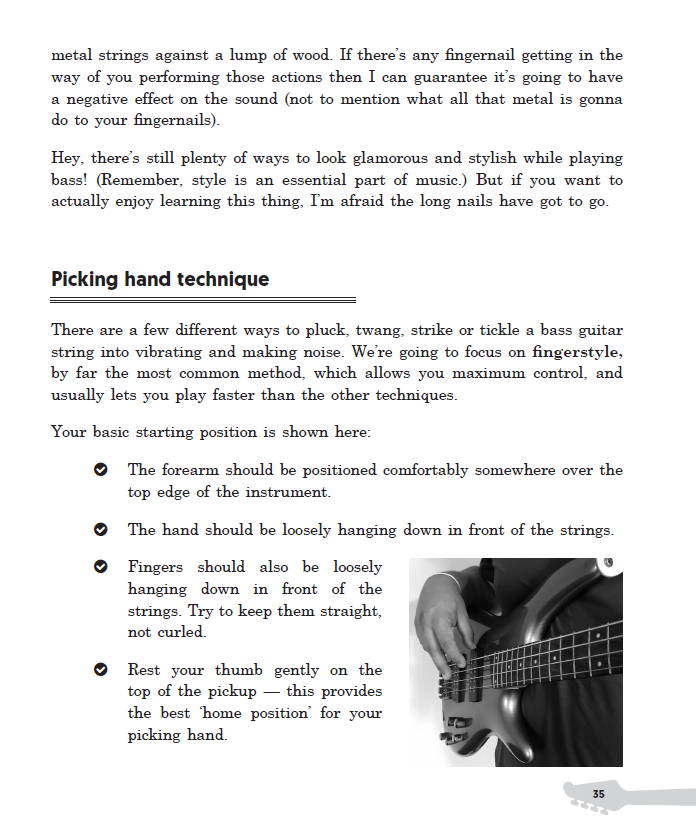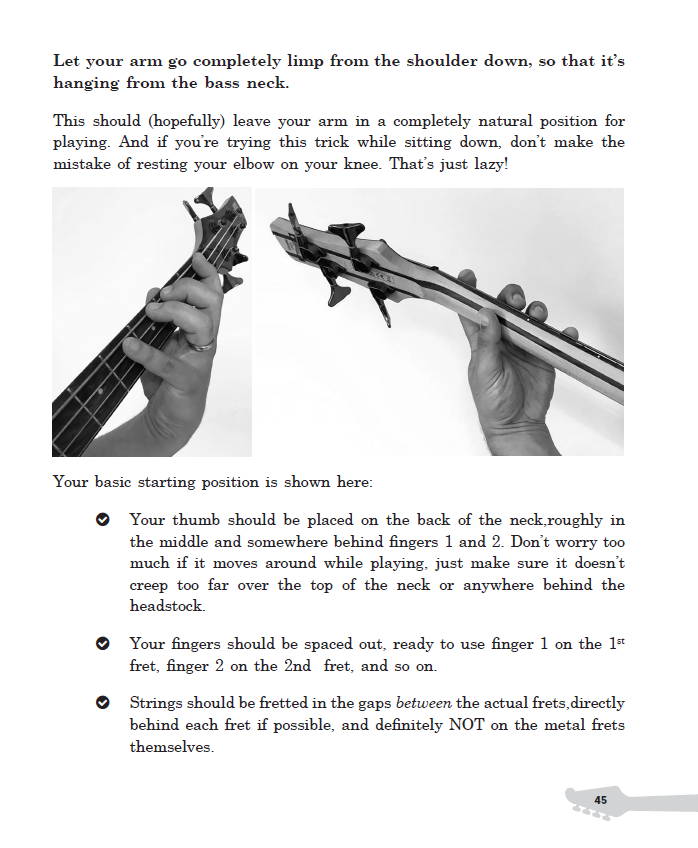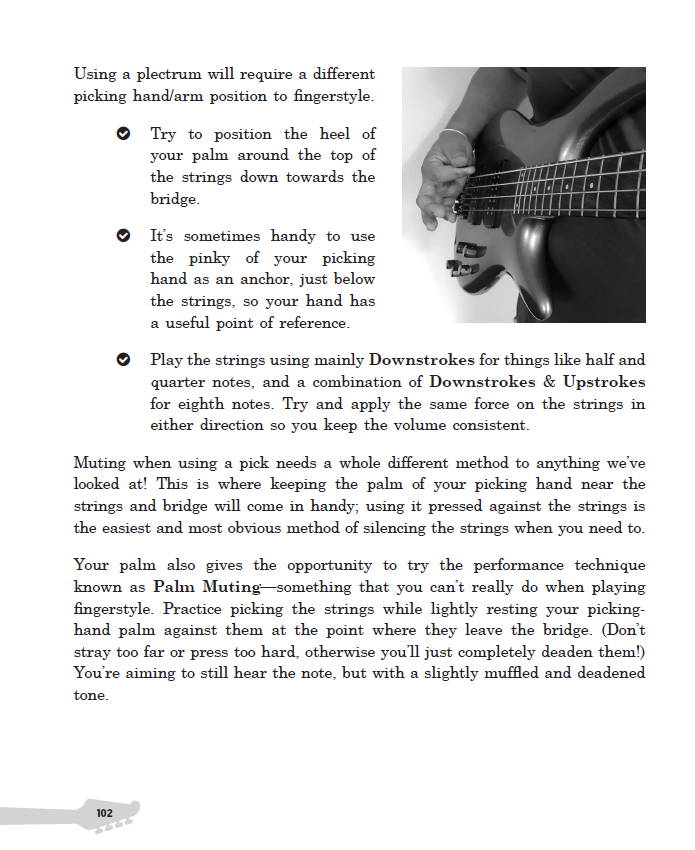 Have a flip through the pages