STREAMLINED PROCESS OF MASTERING GUITAR
- The absolute basics – understanding tuning, tabs, and rhythm of your guitar.
- Visual references to help you nail all the positions and patterns.
- Beginner chords that will allow you to play your favorite songs.
- A practical day-by-day guide to own yourself and your guitar in less than 7 days.
- Tips, tricks and achievable goals for each of your 7 days.

- Free audio tracks to help you with the charts.
Play your first song in 7 days
Have you been told that learning guitar is incredibly complicated?
Well, that's because most people go about it the wrong way - wasting hours practicing with no progress. This sucks the joy out of learning guitar, making it a tedious task.
But what if there was a way to do it quicker? A way to make guitar learning fun and get you playing as soon as humanly possible.
That's exactly what this book does! Designed for absolute beginners, our refined and streamlined approach will have you jamming on the guitar like you've known it for months.
At Guitar Head, we believe in having fun with the guitar. With no unnecessary theory at all, this book will help you glide through the basics while building a strong foundation. So, if you're a guitar enthusiast with no prior music experience looking for an easiest way to learn the guitar – this book is for you!
With answers to beginner questions like how to hold a guitar to advanced questions like how to add articulations and improvise while playing – this book is the ultimate beginners' guide to guitar mastery!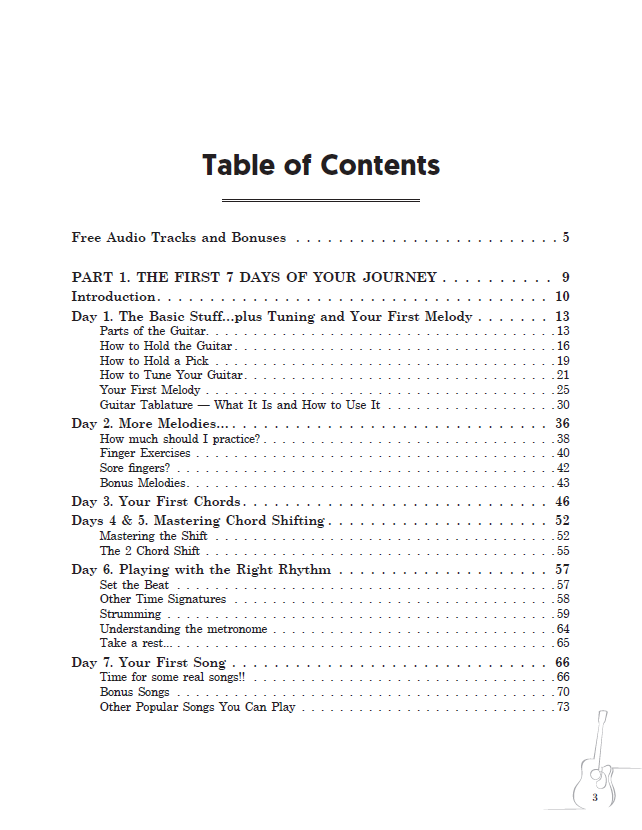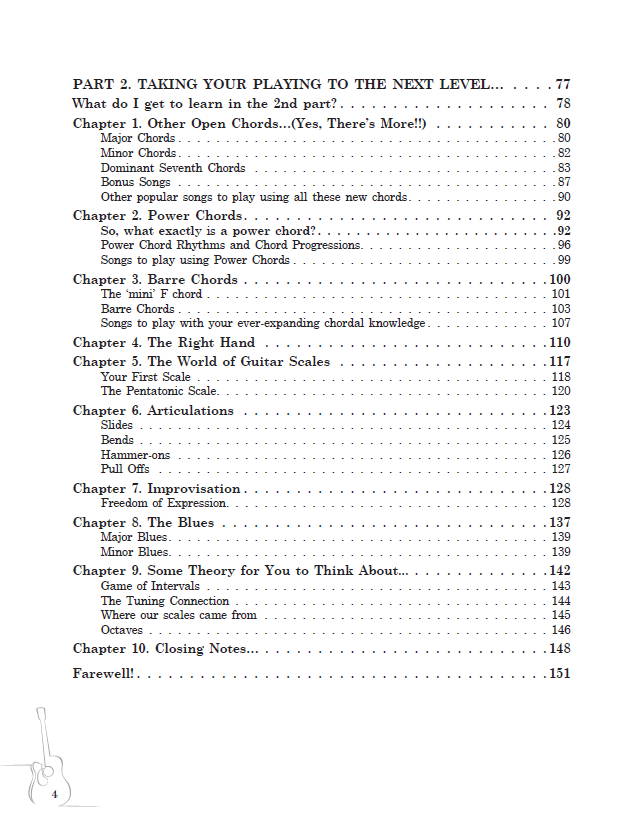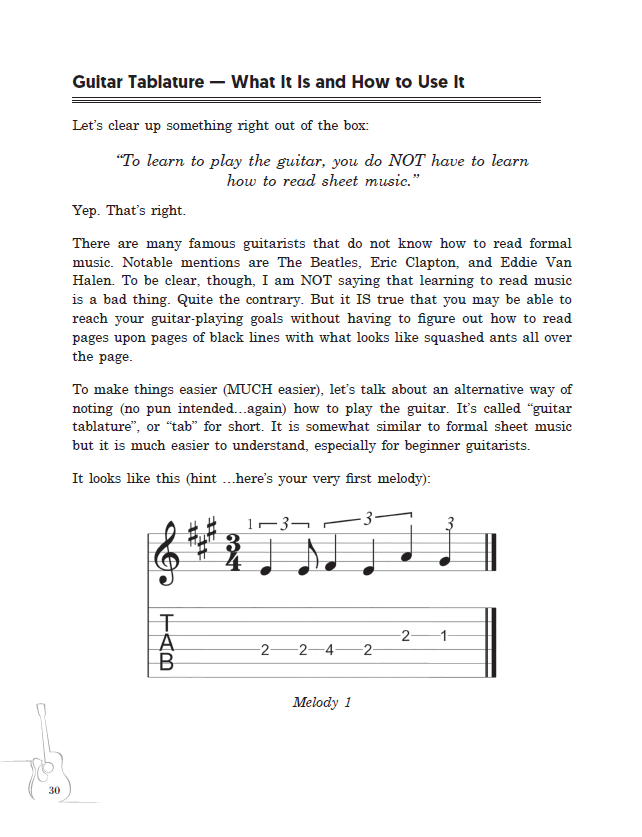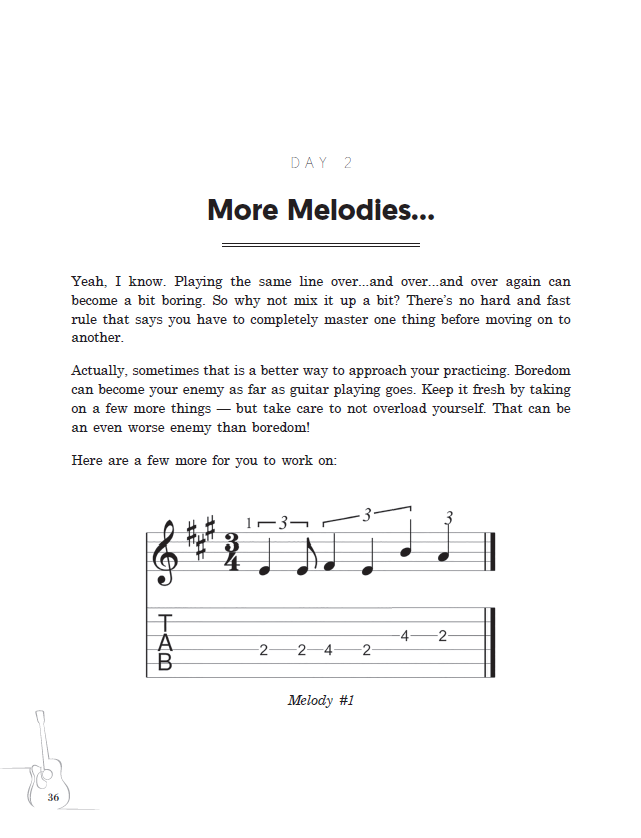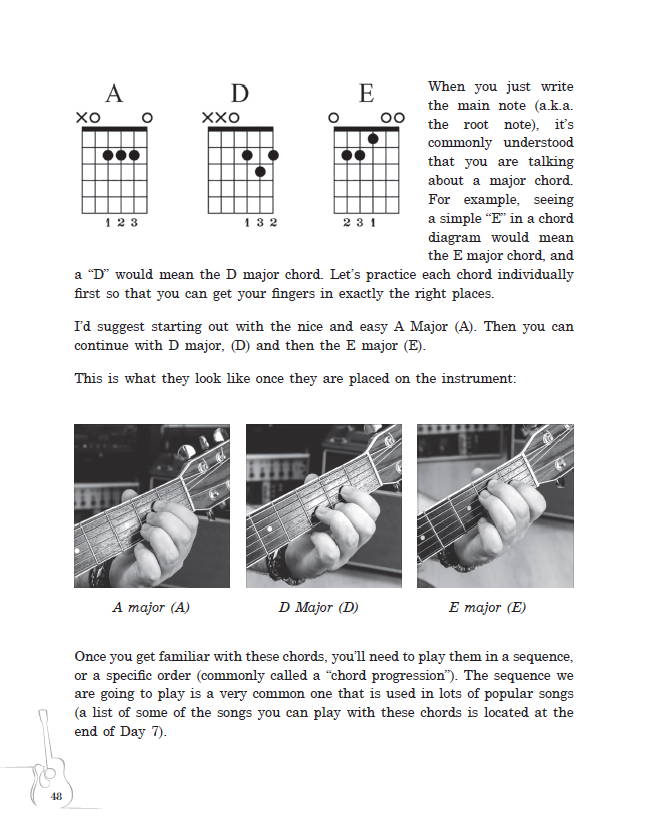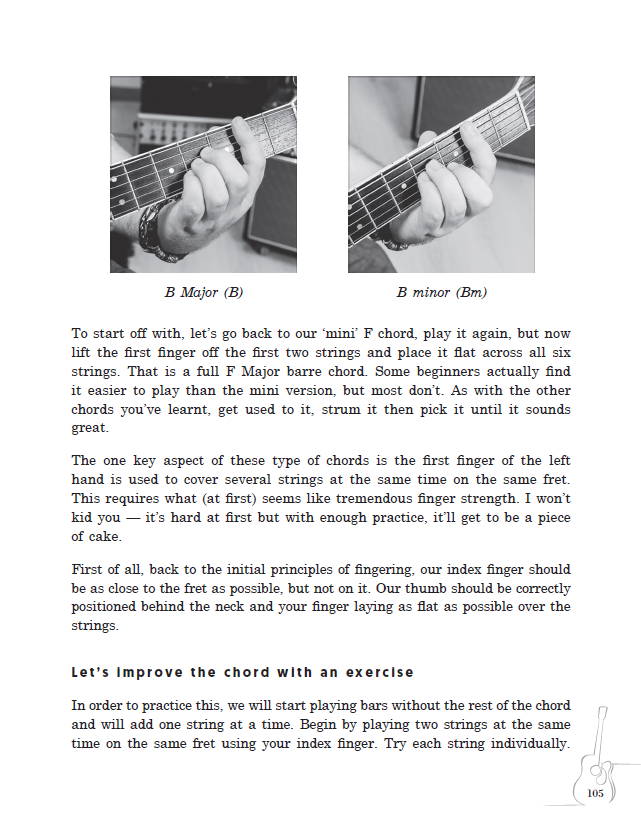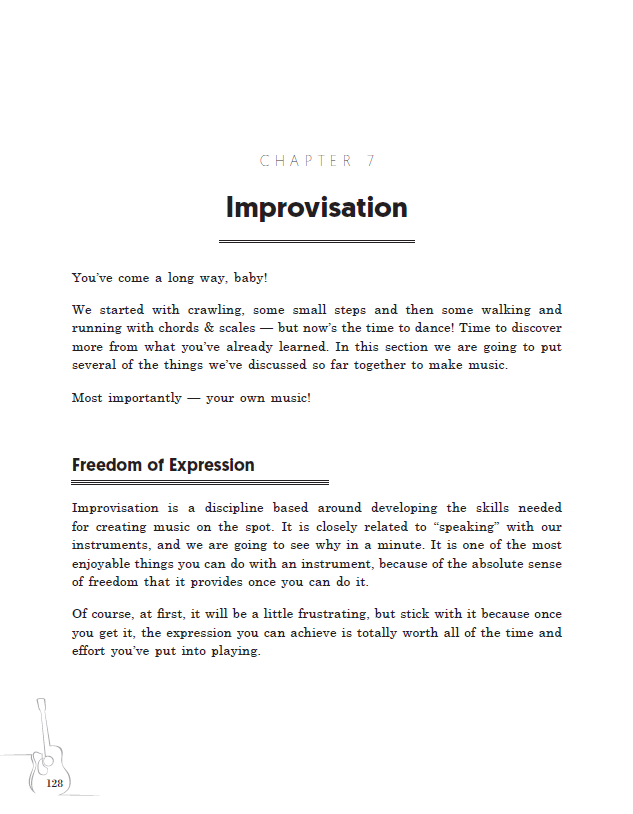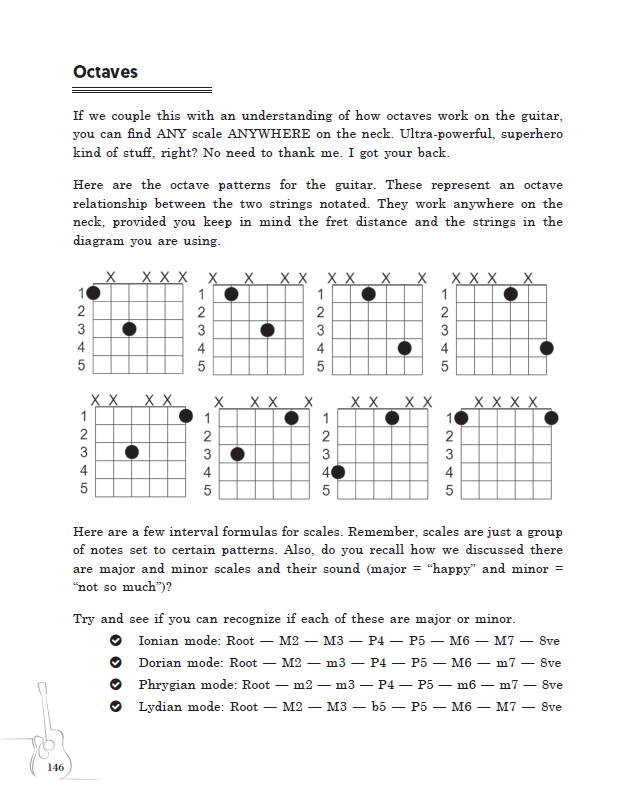 Have a flip through the pages